NEW YORK (AP) — Grammy Award winners Rihanna and Lenny Kravitz headline the entertainment lineup for the NBA All-Star game.
Josh Groban is also among the 2011 NBA All-Star Entertainment series performers the league revealed Wednesday.
Kravitz will perform his song "Come on Get it" during introductions of the starting lineups at the Feb. 20 game in Los Angeles before Groban sings the national anthem.
Rihanna's halftime show will include her hit songs "Only Girl (In the World)" and "What's My Name."
The NBA All-Star Entertainment series, presented by American Express, also will feature performances by Keri Hilson and Cee Lo Green during the Saturday night events.
>>>>>>>>>>>>>>>>>>>>>>>>>>>

Rihanna scores sixth Aussie number one
Wednesday, February 9 2011, 09:38 GMT
By Robert Copsey, Music Reported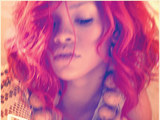 Rihanna has topped the ARIA singles chart with her latest track 'S&M'.

The track, which has been renamed on the official UK chart as 'Come On', jumps two spots on this week's rankings, marking her sixth Australian number one.
>>>>>>>>>>>>>>>>>>>>>>>>>>
Rihanna is back at top of Billboard's Social 50 Chart: (Feb.10th)

After a week of controversy regarding her S&M video, Rihanna has reclaimed the #1 position on Billboard's Social 50 Chart (for the 3rd time ). Seems as though all the negative press has worked in her favour. Her album "Loud" has also climbed back into the top 5 of the Billboard 200. It is now at #5 on the chart, up from #13.
>>>>>>>>>>>>>>>>>>>>>>>>>>>>>>
Rihanna Song Pulled Out Of Charts For Being Too Popular
David Guetta reveals...

David Guetta had to pull his single collaboration with Rihanna out of the charts, due to her popularity.

The French DJ revealed that their single 'Who's That Chick?' had to pulled from radio stations across Europe as Rihanna had too many songs in the charts.

''My record label sent letters to all the radio stations asking them to stop playing Who's That Chick as Rihanna's album was out at the same time,'' Guetta told the Daily Star.

He added: ''It was strange because normally record labels ask radio stations to play your music."
>>>>>>>>>>>>>>>>>>>>>>

Rihanna wins
4th Grammy

Rihanna Overcomes Sickness For Grammys Performance
RIHANNA fought off a bad bout of laryngitis and bronchitis just in time for the Grammy Awards on Sunday night (13Feb11), hitting the stage to perform twice during the 2011 ceremony.
The R&B beauty was left with a sore throat as she battled influenza last week (begs07Feb11), forcing her to scrap a gig at a charity fundraiser in Los Angeles on Thursday (10Feb11) in order to rest her voice.
But the cancellation paid off - despite sounding slightly husky in her red carpet interviews at the Grammys, Rihanna showed she had beaten the illness as she sang a stripped-down version of Love The Way You Lie (Part 2), her collaboration with Eminem, backed by Maroon 5's Adam Levine on a grand piano.
She stepped into the spotlight again later on in the prizegiving for a sexy performance of What's My Name? with Drake, complete with her own indoor bonfire.
And regaining her voice wasn't the only reason Rihanna had to celebrate - she also took home the Grammy for Best Dance Recording for Only Girl (In The World).
>>>>>>>>>>>>>>>>>>>>>>>
RIHANNA WINS BRITS AWARD: BEST INTERNATIONAL FEMALE SOLO ARTISTE:





Two days after winning her 4th Grammy, Rihanna is back in the news. She walked away with the coveted award- Best International female solo artiste- beating out Alicia Keys, Robyn.
Katy Perry and Kylie Minogue.
Rihanna performed three different looks while hitting the stage at the Brit Awards 2011 on Tuesday (February 15) at The O2 Arena in London, England.
Earlier in the evening, the 22-year-old pop star stepped out in Christian Dior Haute Couture for the red carpet.
At the ceremony, Rihanna performed "Only Girl (In the World)" before belting out "S&M" and "What's My Name."

Grammy-winning songstress Rihanna stole the show with a rousing medley of her latest hit tracks.
She opened the ceremony in an all-red outfit with her award-winning track Only Girl (In the World) from her latest album, Loud. She then had a quick outfit change to a very revealing bodysuit for her performance of S&M.
>>>>>>>>>>>>>>>>>>>>>>>>
Rihanna's 'S&M' Jumps Into Top 10 Despite Controversy
Date: 2/17/2011

Despite all the recent controversy surrounding the music video, Rihanna's sexy new single, "S&M," has shot from 31-8 on the Billboard Hot 100 chart and becomes the greatest digital gainer after selling 145,000 copies last week. "S&M" becomes Rihanna's 18th top 10 single on the Hot 100.
>>>>>>>>>>>>>>>>>>>>>

Rihanna's birthday rocks.
Rihanna performing with Kanye West during half time at the NBA basketball All-Star Game, yesterday, in Los Angeles. (AP Picture)

Mon, February 21, 2011 - 12:00 PM
With a celebrity-studded crowd looking on, Rihanna rocked the halftime show at the NBA All-Star game on her 23rd birthday.
She had other big names helping her sing her hits Sunday, with Drake joining in on "What's My Name?" and working "happy birthday" into the lyrics. Dripping in gold chains, a red-clad Kanye West came out for "All of the Lights," which is off his latest album but features Rihanna.
At halftime, the lights inside Staples Center went out and the video screens filled with water droplets, setting the stage for Rihanna to emerge from behind a wall singing "Umbrella."
The red-haired singer soon shed her short black suit jacket and white scarf to reveal a short black skirt and a rhinestone halter. She shimmied her way through "Only Girl (In the World)" and didn't flinch when her huge hoop earring fell off her left ear in mid-song.
While it was a working day for Rihanna, her fellow music stars relaxed in their seats while watching the 60th annual All-Star game. The West team, led by Kobe Bryant's 37 points, defeated the East 148-143.
Beyonce and hubby Jay-Z sat courtside, with Justin Bieber (MVP of Friday's All-Star celebrity game) two seats away. Sean "Diddy" Combs, Stevie Wonder (wearing headphones), Grammy winner Bruno Mars, Keri Hilson, Ne-Yo, Gene Simmons, and "American Idol" judge Steven Tyler were scattered around the arena. Rapper Nicki Minaj snacked on pink cotton candy.
Later, Rihanna sat courtside next to 16-year-old Bieber, making for a striking contrast between her flaming long hair and his famous shaggy 'do.
>>>>>>>>>>>>>>>>>>>>>>>>>>

RENAULT SPONSOR'S RIHANNA'S "LOUD" TOUR OF UK .
Renault UK will be an official sponsor of Rihanna's 'The Loud Tour' 2011. Powered by Renault Va Va Voom, Brit Award winner and star of Renault's new Clio Va Va Voom campaign, Rihanna will perform 23 shows across the UK starting in Belfast on the 1st October 2011.

Renault UK launched the latest Clio Va Va Voom campaign, created by Publicis London, on 6th February 2011. The sensational new commercial stars Rihanna alongside Thierry Henry, Dita Von Teese, David Bowie and screen icons Marlon Brando and Audrey Hepburn. The track is a mix of Rihanna's new single S&M, rising star Clare Maguire's Ain't Nobody and David Bowie's iconic Space Oddity.

Phil York, Renault UK Marketing Director said, "Rihanna is in our new Renault Clio ad so it seemed a logical step to be involved with her much anticipated Loud Tour later this year. We have no doubt that she'll prove she has plenty of Va Va Voom on stage and are delighted to be supporting her."

Due to phenomenal demand, two extra dates have recently been added to the much anticipated sell out tour which will cover London, Liverpool, Belfast, Dublin, Birmingham, Newcastle, Sheffield, Nottingham and finish in Manchester on 2nd December 2011.

Rihanna is currently the world's most successful female singer. To date she has sold over 45 million singles, 24 million albums, won four Grammys, fifteen billboard awards and four American Music Awards. She is the only solo female artist in UK chart history to score five number one singles in consecutive years.
>>>>>>>>>>>>>>